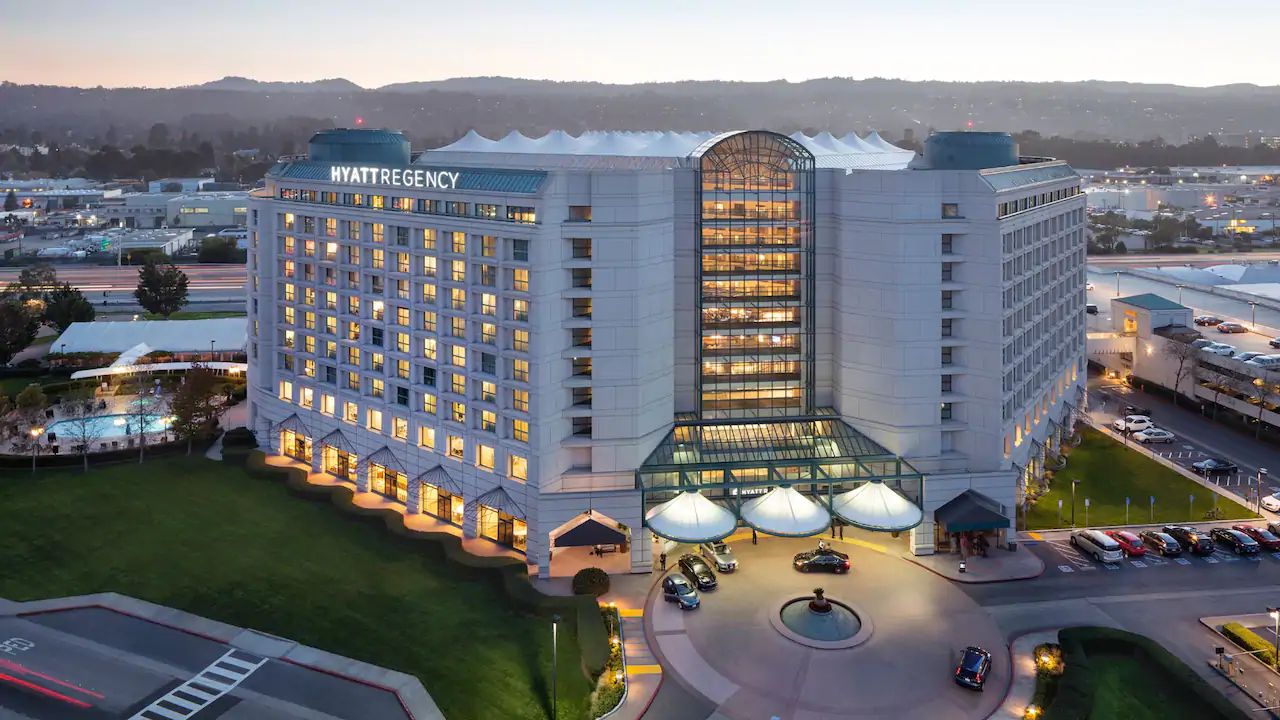 A block of discounted rooms is available to OffKai Expo attendees for Friday and Saturday night if booked through the link below. Note: Rooms must be booked prior to May 25th to get our rate.
OffKai Expo will be held at the spacious Hyatt Regency San Francisco Airport in Burlingame, California.
If you have any questions, issues with booking a room, such as discounted dates not applying, or need any other booking accommodations, please contact Hotel@OffKaiExpo.com
Located in Burlingame, Hyatt Regency San Francisco Airport is conveniently situated between downtown San Francisco and near Silicon Valley businesses; it is the perfect starting point for exploring the Bay Area.
• Complimentary 24-hour shuttle service to/from San Francisco International Airport
• 789 rooms, including 26 suites
• Three dining outlets, including 3SIXTY Bistro
• Regency Club®
• Outdoor heated pool and whirlpool
• 24-hour StayFit™ fitness center
• Business center kiosks
• 69,000 square feet of event space
• Topgolf Swing Suite 
• Pet Friendly