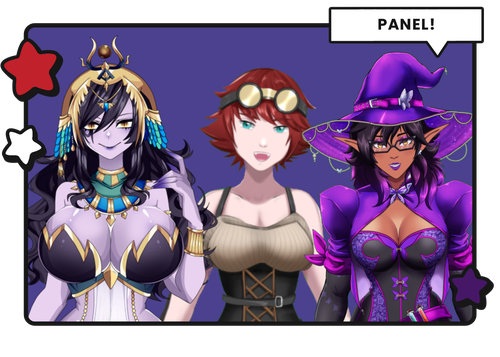 Friday 11:00am – 12:00pm
VTubers game, sing, and more but there are VTubers out there that also do charity. Come join TiffanyWitcher, Vexoria The SunEater, and Horrormancer as they talk about what got them into charity, why they love it, and why you should try it!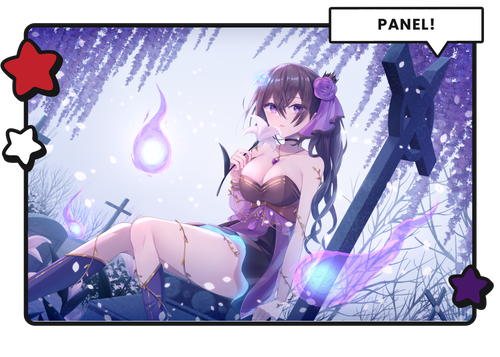 Voice Acting & Impressions 101
Friday 11:00am – 12:00pm
Want to get started with voice acting? Become familiar with the mechanics of your voice to help you healthily do different accents, impressions, create silly sounds, and applying it to a script!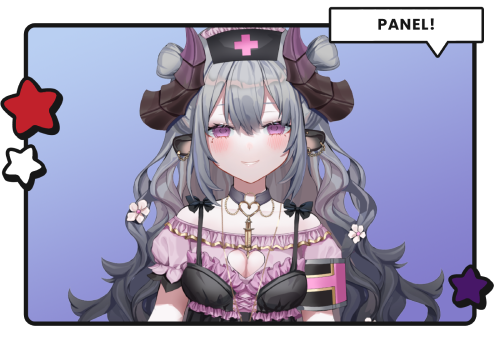 Finding the Perfect Song!
Friday 11:00am – 12:00pm
VTubers and idols often go hand in hand; when it comes to producing a successful cover, lots comes into consideration! But, how does one find a song that best suits one's voice and personality? Or what about the image they want to present? Allow Lisa to help you on this journey!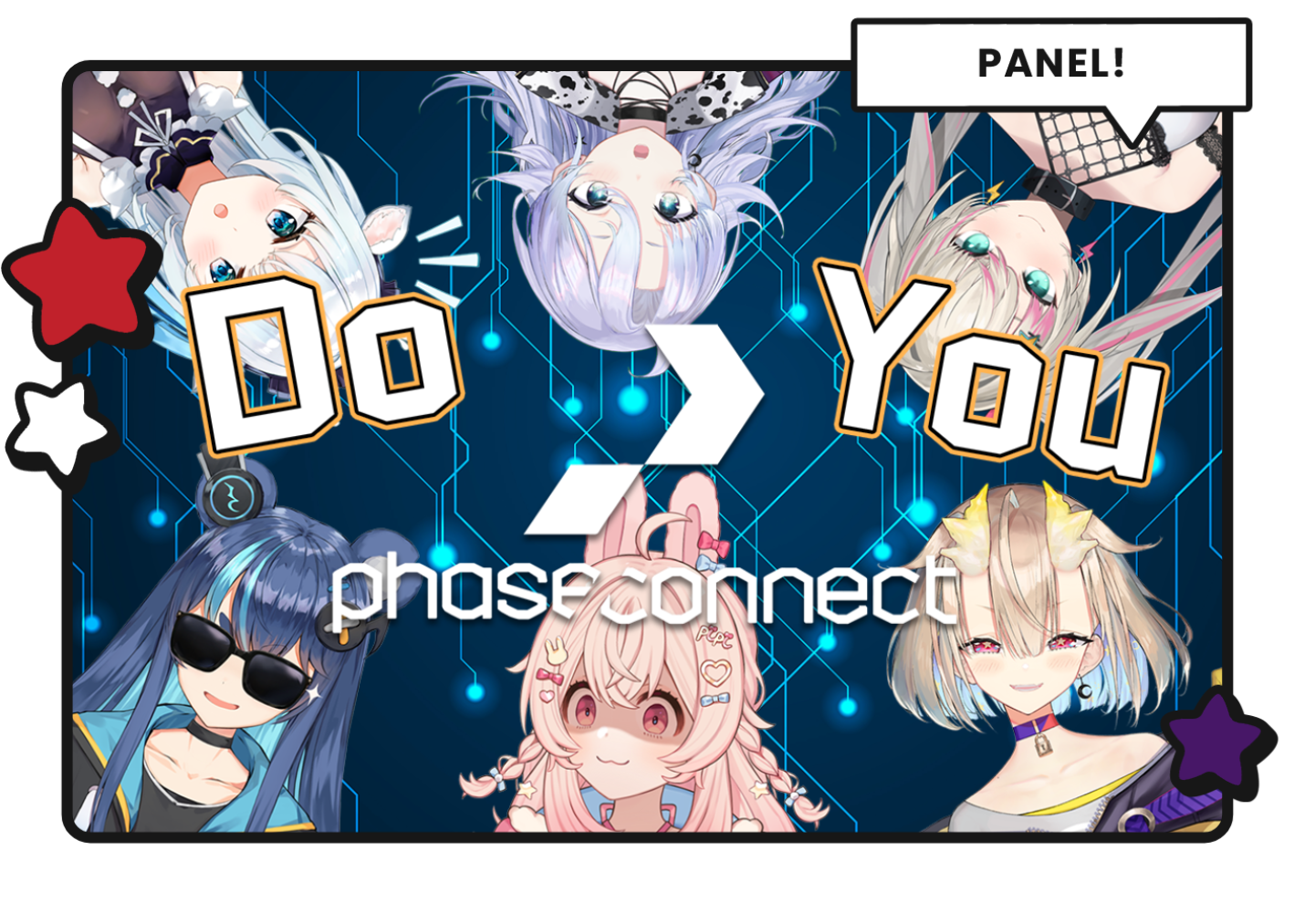 Friday 11:30am – 12:30pm
Phase Connect related trivia! Know everything about Phase Connect? The talents, the history, the memes and the highlights!
Presented by Phase OriginS!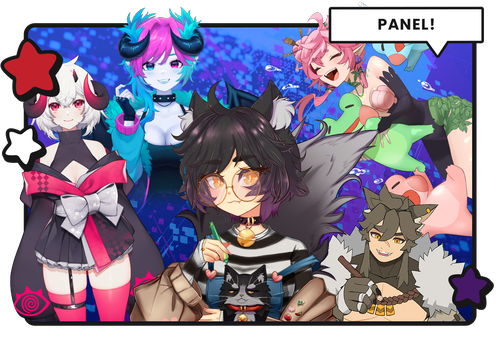 Friday 12:30pm – 1:30pm
A goofy and artistic event featuring some of the better known artists in the Western VTubing scene. 4 amazing participants work to create different art pieces on the prompts provided in an increasingly shorter period of time. A venerable show of fun and frustration while these contestants race against the clock for glory.

Hosted by Fleshy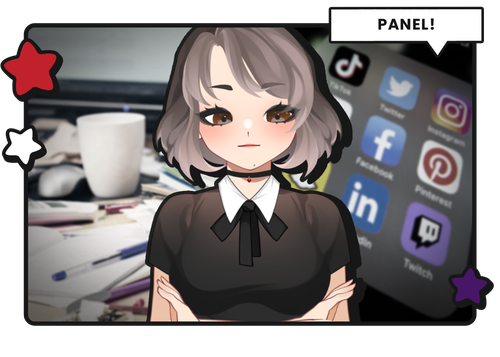 Balancing content creation while working full-time
Friday 12:30pm – 1:30pm
Interested in becoming a content creator but can't find the time because you also work a job? This panel might be for you then! Rin comes with nearly 20 years of experience and about half of that was maintaining a regular YouTube and Streaming schedule while working full-time. Come learn some tips, share your own stories and ask questions about how to stay motivated and consistent!
CONNECTION ESTABLISHED: A Denpa Deep Dive
Friday 12:30pm – 1:30pm
What is "denpa" really? KKCYBER will give you a crash course on this mysterious subculture, share how she has utilized its themes to create and nurture a strong community online as an independent VTuber, as well as share tips & thoughts on tailoring content as a creative visionary! Stay until the end for SUPER SPECIAL DENPA KARAOKE PERFORMANCE!!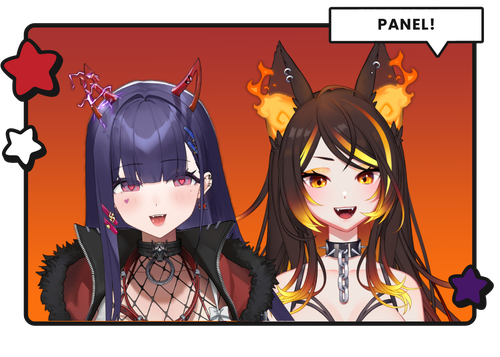 Friday 1:00pm – 2:30pm
Do you feel that? Either the AC is broken or it's these two hotties who have escaped straight from hell.
Numi and Sinder are here to make you sweat, remember to stay hydrated!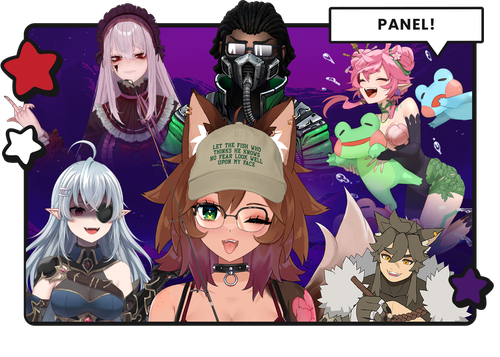 MSM Presents: Collaborative Chaos
Friday 2:00pm – 3:00pm
A panel featuring some of MSM Talent's more chaotic yet interesting creators. An open forum for the audience to interact with and ask questions to them as creators. Moderated by one of the talents in the call while also exploring each of their unique styles of humor.

Hosted by OverEZEggs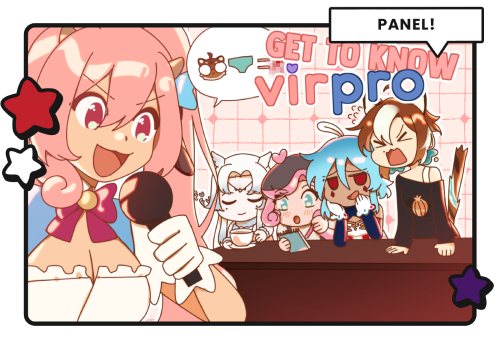 Friday 2:00pm – 3:00pm
We're Virtuality Project, a recently resurrected stream group. Stop by for a game-show style quiz hosted by our VTubers. Show your knowledge and you might even win a prize!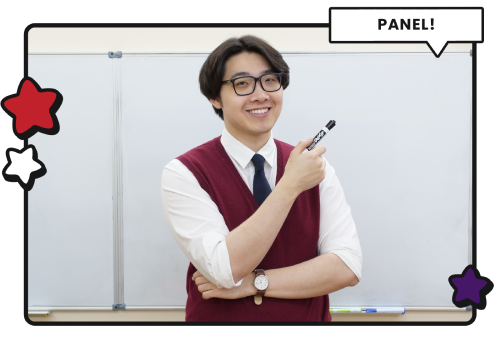 Friday 3:00pm – 4:00pm
Class is in session! Seasoned educator Professor Lando will tell you all you need to know to survive the OffKai weekend. What to do, what NOT to do, and how to get away with it if you did it anyway.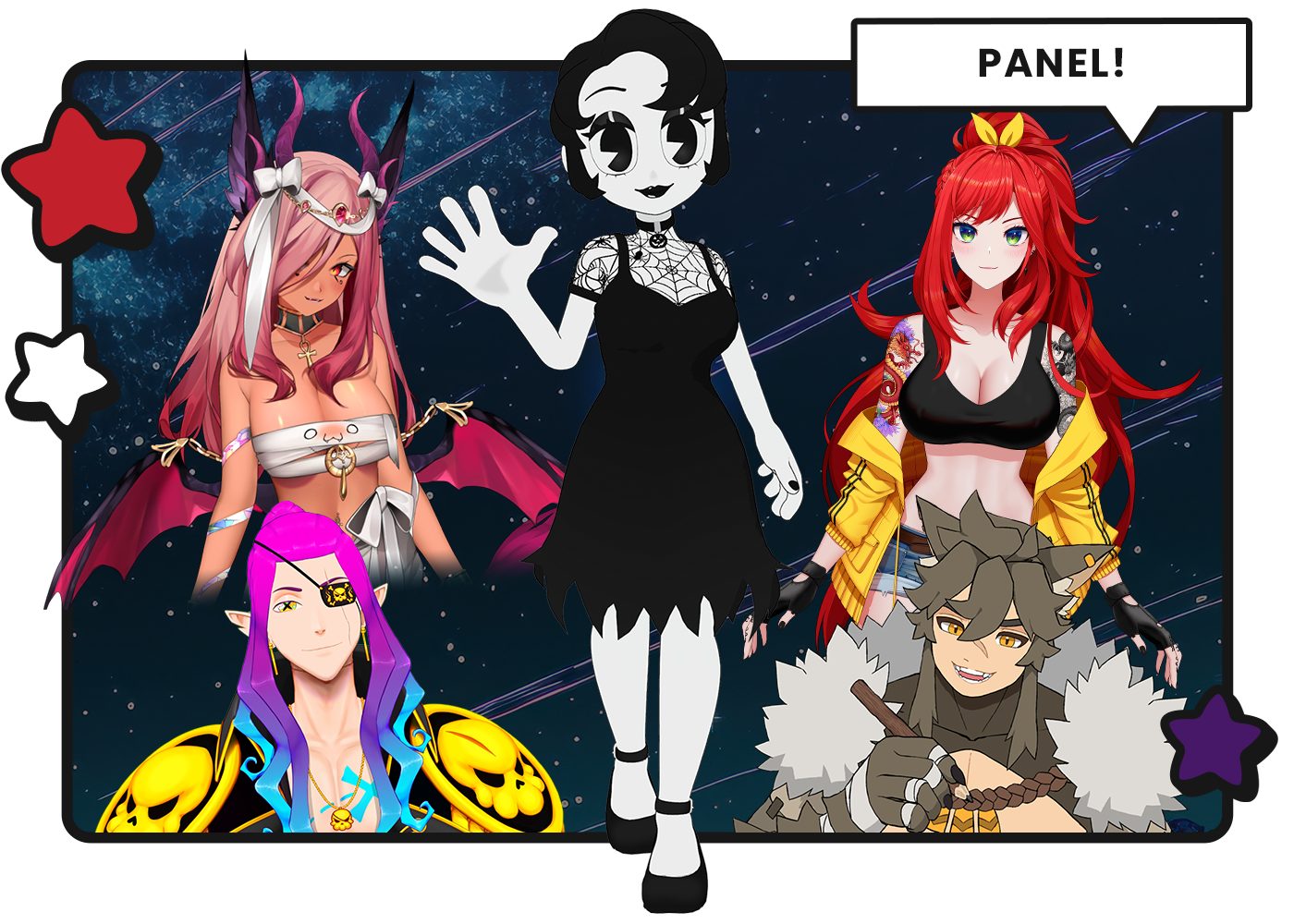 Friday 3:30pm – 4:30pm
An improv comedy featuring 4 guests and some classic cartoon antics you won't want to miss!
Hosted by PumpkinPotion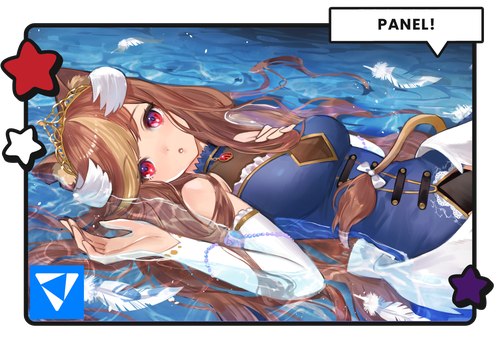 VTubing and Content Creation: A Beginner's Guide
Friday 3:30pm – 4:30pm
Ever wanted to become a VTuber and/or start your VTubing career? Join Hazumi Aileen as she discusses how to get started from png, to model, producing content, and beyond!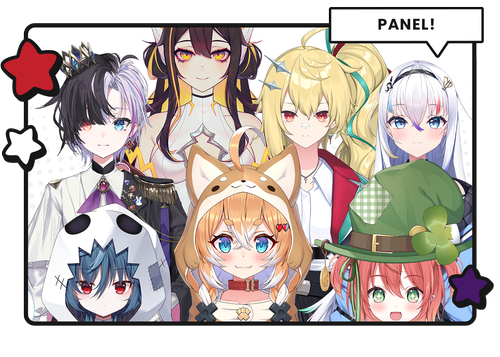 idol E-Sekai and Origin Q&A Panel
Friday 4:30pm – 5:30pm
Join idol's Origin and E-Sekai generations as they answer your questions live on the virtual stage! Rin Penrose, Yuko Yurei, Pochi Wanmaru, Juna Unagi, Fuyo Cloverfield, Nikki Rei, and Kattarina Qutie take to the OffKai main stage to answer all of your questions!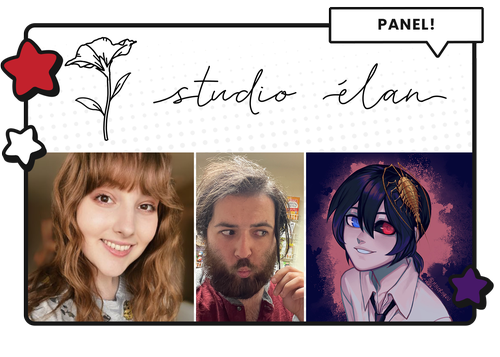 Voice Acting in English Visual Novels - Presented by Studio Élan!
Friday 5:00pm – 6:00pm
With Lisa Reimold (virtual), Syon (in-person) and Dottovu (virtual).
An introduction to Studio Élan and our process for producing English voice acting for our visual novels.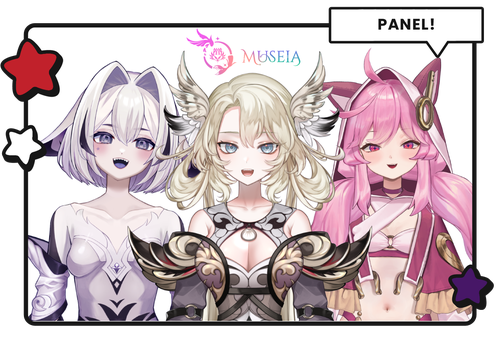 EIEN's Eternal Love Show!
Friday 5:00pm – 6:00pm
EIEN Project's "Museia" girls want to be YOUR new favorite VTuber! Bubbly and fun Kilia, sweet swordmaster Skye, and lewdly wholesome Kiki are ready to capture your heart! The wonderful talents of Museia will earn your affection!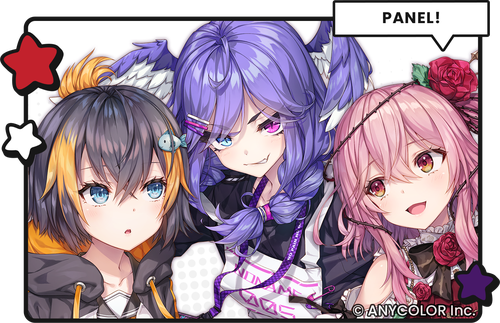 Friday 6:00pm – 7:00pm
The three members of NIJISANJI EN's OBSYDIA are here to chat and answer your questions! Join Petra Gurin,  Selen Tatsuki, and Rosemi Lovelock for an hour of fun and good vibes.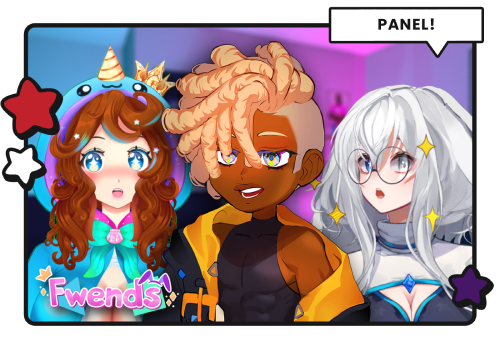 Friday 6:30pm – 7:30pm
Some people just want to see the world burn. And what better way to do that than by discussing some really bad takes in a comfy atmosphere and in front of hundreds of people? Join Evan and his Fwends to find out.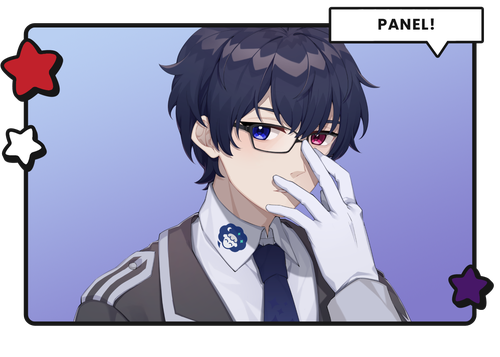 Friday 6:30pm – 7:30pm
Take a peek behind the scenes with Manager-kun of lucid Multimedia as he shows you what goes on in the lesser known world of VTuber Management!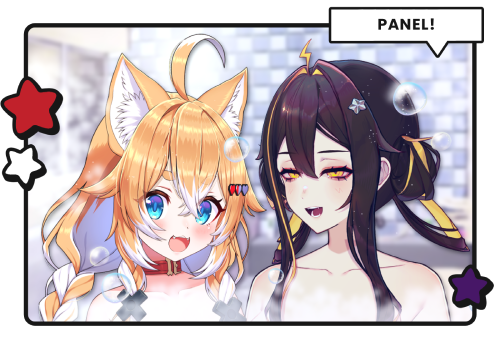 Bathtub Thoughts with Juna and Pochi
Friday 6:30pm – 7:30pm
Shower thoughts are great, though standing up for a whole hour is such a pain… Bathtub thoughts, though, that sounds far more relaxing. Join idol E-Sekai's Pochi Wanmaru and Juna Unagi as they talk through all of your troubles and answer your questions… in a bathtub… Live on (virtual) stage!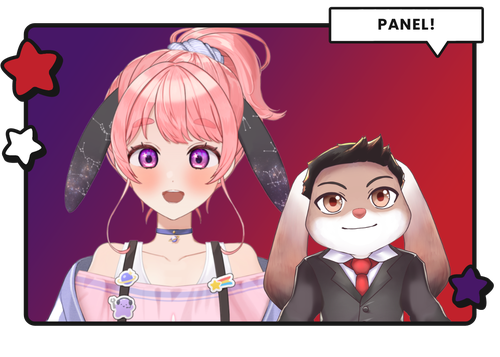 Friday 7:00pm – 8:00pm
Ever seen fans going wild with glow sticks and cheering at a concert in Japan? All levels welcome – come chant, jump and wave your glow sticks with us!
Held on the Community Stage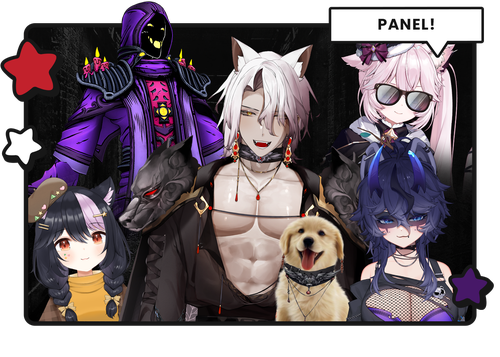 Lord Aethelstan's VTuber Tussle
Friday 7:30pm – 8:30pm
This parody dark humor edition of the classic "Family Feud" will feature none other than a stellar lineup of high-profile VTubers in the space. Brace yourselves for an absolute blast as they go head-to-head in a battle of wits, wit, and more wit! "VTuber Tussle" is coming your way, and it's going to be a game show experience like no other!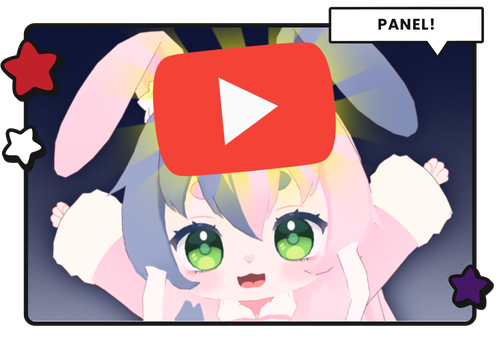 Intro to content creation on youtube
Friday 8:00pm – 9:00pm
Youtube creator Lopi will tell you all there is to know about getting into content creation on the platform! What's different from Twitch? How to get started? How to write a good short? All this and more will be covered at about 500 words per minute.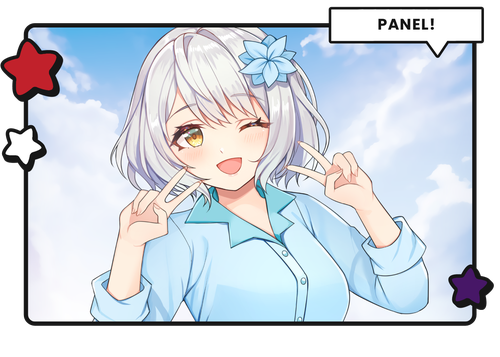 Friday 8:00pm – 9:00pm
Lilybelle's Wet Streams are well-known to be streams consisting of things that make people wet. All the fun of flirting, jokes, sex tips, sex stories, and overall horniness! Even though it starts that way, it always includes QnA with advice, sex health talks, and sex positivity/safety. By the end, everyone gets wet either with horny, or with tears.
18+ panel, ID check required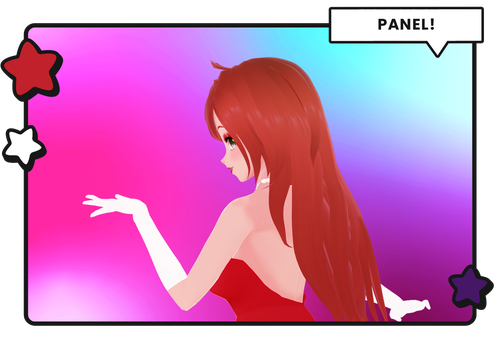 Eurobeat: Your Oshi's Favorite Music Genre
Friday 8:00pm – 9:00pm
Oh Eurobeat, that unparalleled genre perfect for racing, rhythm games, and… VTubers? Learn more about that fascinating, energetic genre and how it plays a unique and surprising role in the VTubing world!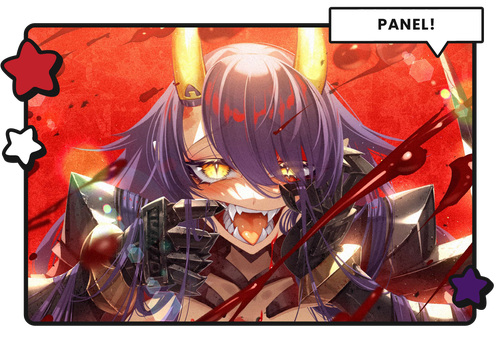 Friday 9:00pm – 10:00pm
You know what? Forget about cooking for a moment. Giri has some crazy ideas and OffKai is the place to make them happen! Be sure to check this out, maybe you can win something neat?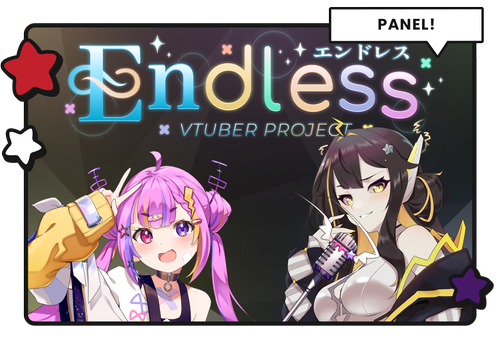 Friday 9:30pm – 10:30pm
Join idol's Vsinger roster for some fun covers and original songs as well as a chat about making music! Featuring Riro Ron, Juna Unagi, and some special appearances from your favorite idol talents including the mysterious new Endless generation!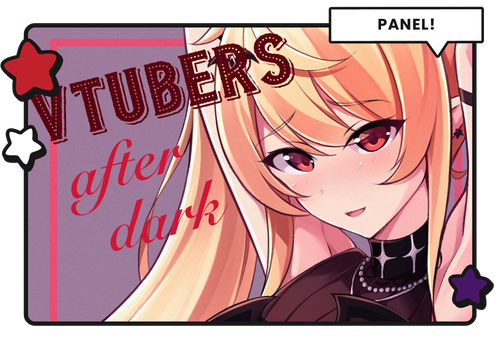 VTubers After Dark: Lewd and Learn
Friday 9:30pm – 10:30pm
An intellectual evening of art, music, and discussion of how VTubers are using this new medium to express themselves free of judgment, free of the laws of reality, and yes — free of the laws of morality. With prizes!
18+ panel, ID check required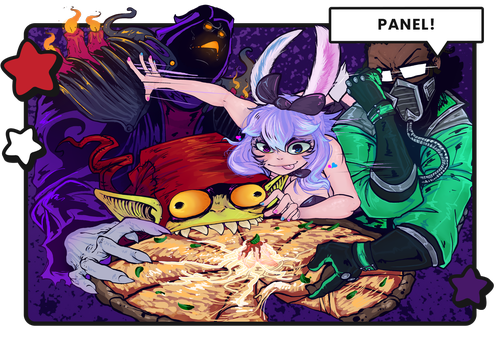 Spaghetti Gang Riots Again
Friday 10:30pm – 11:30pm
Alright folks, hold on to your hats because we've got a late-night comedy panel coming at ya! Prepare for an electrifying, unpredictable, and downright hilarious evening of sheer chaotic energy. Get ready to laugh till your belly hurts, cry from uncontrollable laughter, and question your life choices. This is gonna be one heck of a show, folks!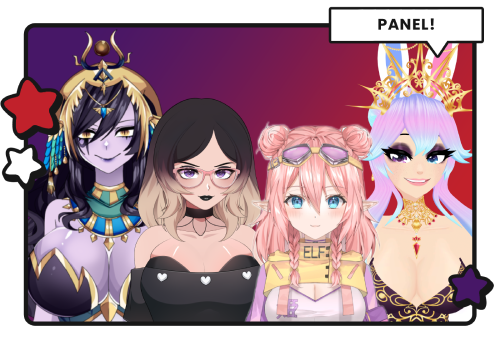 VTubers After Dark - Adult content creation as a VTuber
Friday 11:45pm – 12:45am
Join Marina, CottontailVA, VexoriatheSunEater, and Fennzey as they reveal what it's like to create adult content as a VTuber. Learn their secrets, ask them questions, and get a fully uncensored look at the models that are TOO SPICY for Twitch! Put these four degens on stage together and find out what happens…
18+ panel, ID check required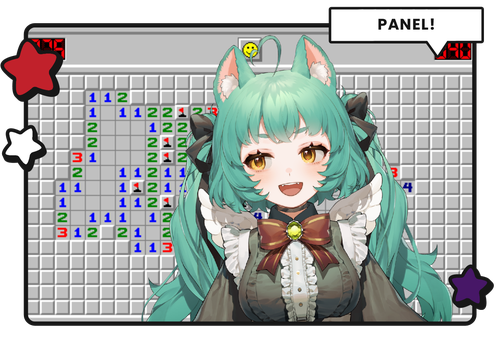 Saturday 10:00am – 11:00am
Professional gamer cat girl_dm_ will teach you all there is to know about this classic logic puzzle!
Amaze family and friends with the tactics and skills you'll learn in this panel.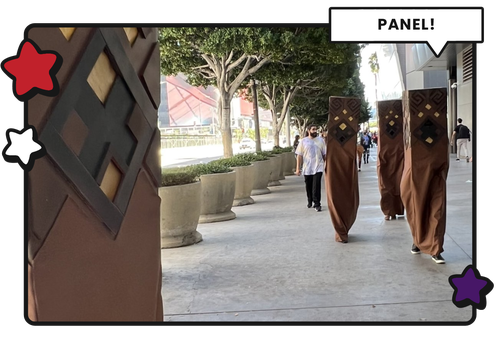 Cosplaying a VTuber: Whacky Outfits into Actual Costumes!
Saturday 10:30am – 11:30am
Anyone can become their Oshi! I'll be teaching newcomers how to take crazy VTuber designs and make them easy to cosplay! We'll cover techniques, materials, and even some more advanced tips for more complicated designs!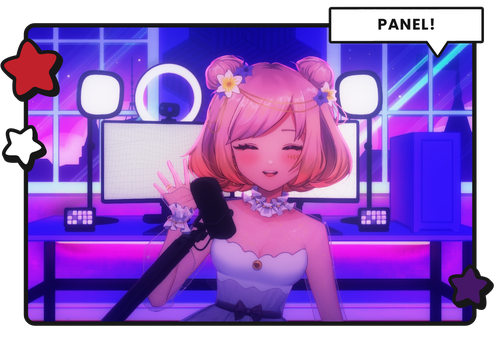 Stream Deck Showcase: VTuber Edition
Saturday 11:00am – 12:00pm
Learn how to use Stream Deck as a VTuber. See the possibilities of Stream Deck live during the panel with Elgato staff. Stop by to get inspired, ask questions, and for a chance to win a Stream Deck XL & Stream Deck Pedal (three winners).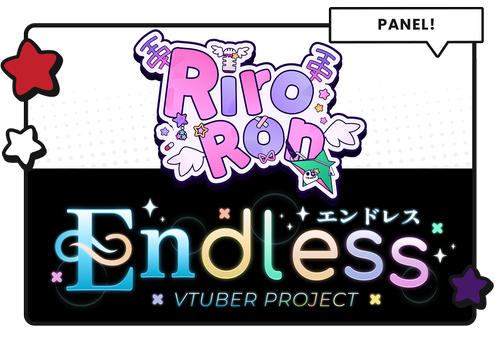 Idol Endless and Project STAR Q&A
Saturday 11:00am – 12:00pm
Join idol's brand new Endless generation and Project STAR's Riro Ron as they answer your fan questions! Riro Ron will be joined by the five brand new members of the idol family! Please look forward to meeting our newest talents for the very first time when the trailer releases on June 7th! Have your questions ready and be one of the first to meet these brand new VTubers!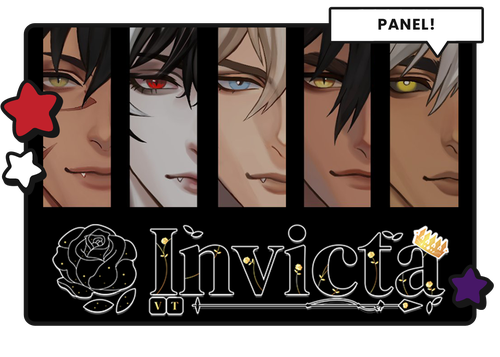 Invicta VT raids into OffKai Expo!
Saturday 11:15am – 12:45pm
The VTuber group, Invicta VT, are making their OffKai Expo debut! Kaine Knight, Kite Hasegawa, Harmony Kyrus, Nikolas Nelo, and Taiga Chama are having their first event appearance! Come chat and get to know this male group that have been taking hearts by storm.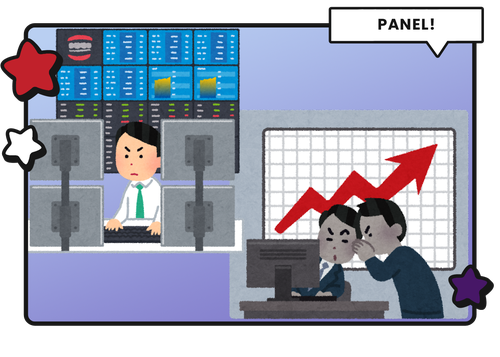 Saturday 12:00pm – 1:00pm
Follow the money as we examine our weird little corner of the Creator Economy called VTubers – contextualize publicly traded agency financials, review the promise and pitfalls of VTuber investment and labor, and explore how it both is (and isn't) upending digital entertainment!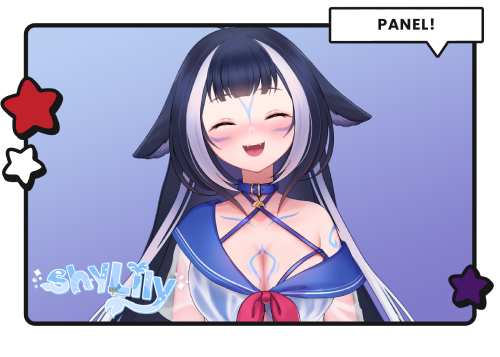 Saturday 12:30pm – 1:30pm
Let's go, Shrimpies! The original Orcat is here to answer your questions, do some womps and be just a little bit sussy.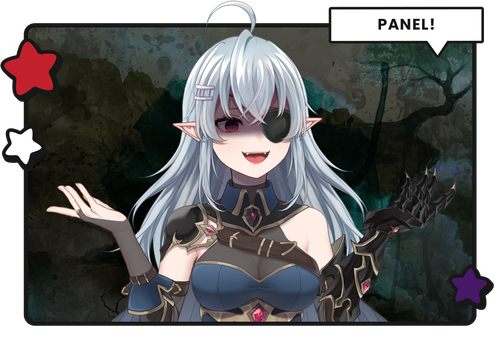 Super Ultra Oshi Fight: Janken in your Oshi's honor
Saturday 12:30pm – 1:30pm
An audience interactive panel where multiple contestants can compete for a chance to dedicate their victory to their beloved VTuber. Only one will triumph and have their message delivered directly to their adored idol. Prepare for an unforgettable journey of passion and spectacle!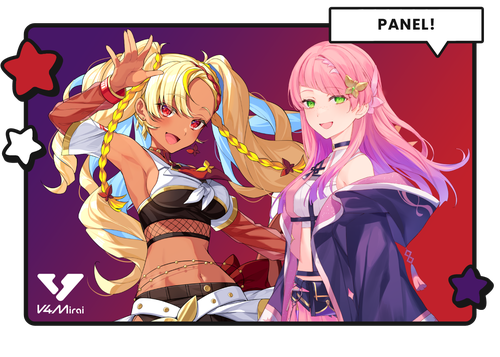 Saturday 1:00pm – 2:00pm
Come meet Abī Kadabura and Serina Maiko of the newly debuted group, V4Mirai! We are here to entertain the world. We are here to rock the world. We are here to connect the world. Get a sneak peek into their future streams, watch them perform live, and ask them questions!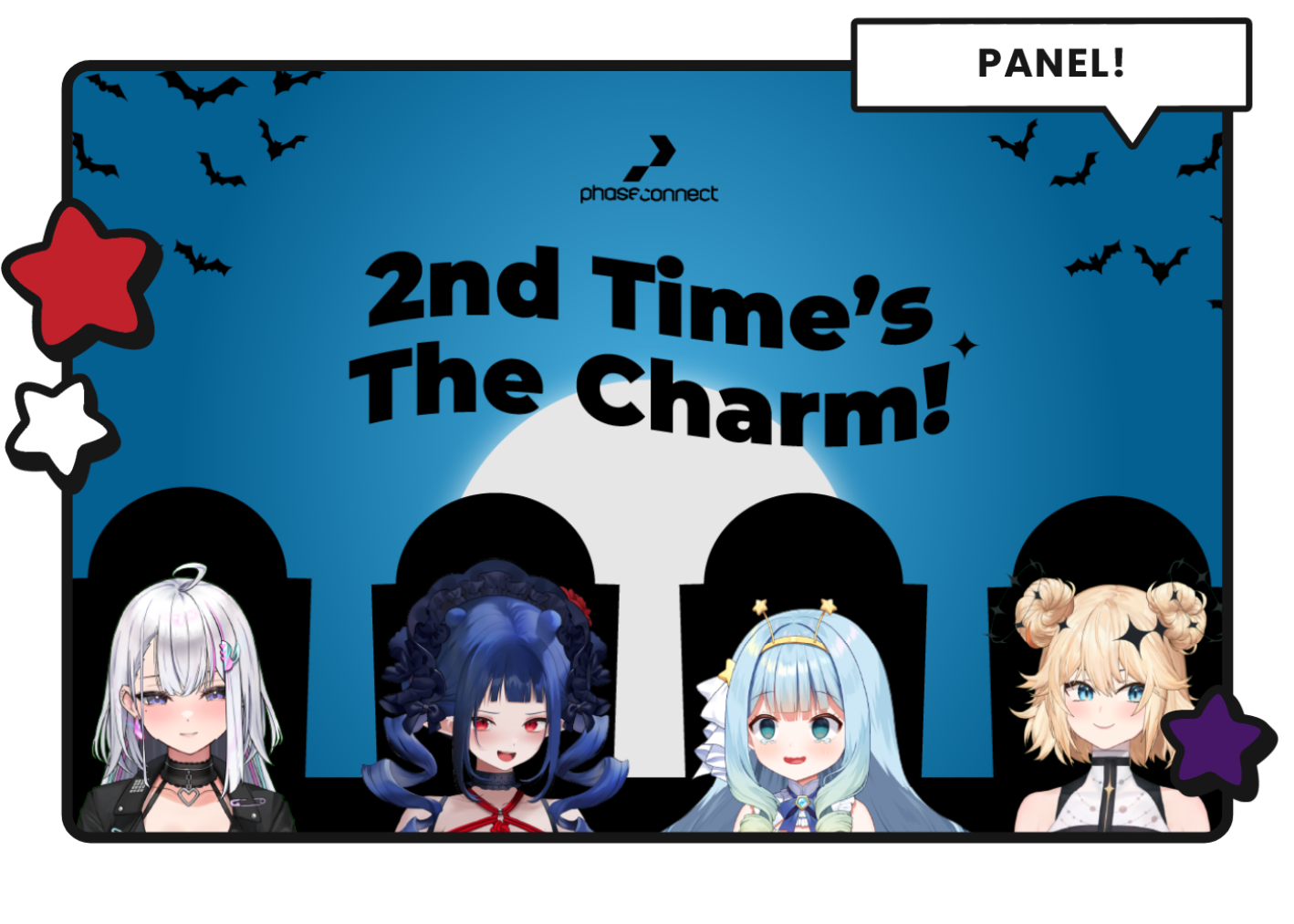 Saturday 1:30pm – 2:30pm
If at first you don't succeed, try try again! Join Phase Connect's Invaders as they come together to talk about their experiences working with different VTuber agencies and how they're making the most of their second chance.
Hot Takes With Cute Maids
Saturday 2:00pm – 3:00pm
VShojo's Haruka Karibu and Zentreya team up to discuss what really matters. Be prepared for a deep dive into the human condition and we might answer the eternal question – is pineapple on pizza really that bad?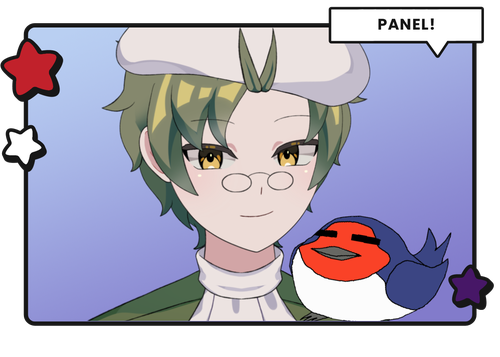 How to Find Your Audience
Saturday 2:00pm – 3:00pm
Thinking about starting VTubing or streaming in general but not sure how to approach it? Been streaming for a while but still lost on where to go? This might be the panel for you! Come listen as a modern-day bard tells you about his experience and shares some advice!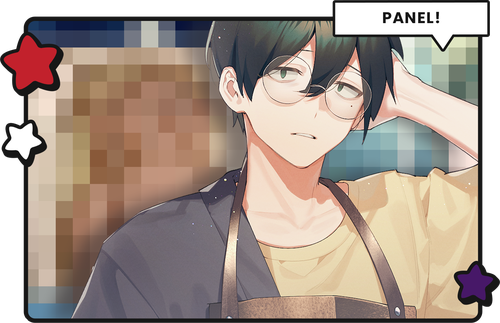 Stop Letting Him Cook: Brian Tsui's Cursed Rig Demo
Saturday 2:15pm – 3:45pm
Join Brian Tsui from Iron Vertex as he animates one of his patented "cursed rigs!" Ranging from lewd sandwich meat to finger puppet squirrels, this next cursed rig will be nothing short of extremely meme worthy. Experience and learn his techniques live in this unique workshop and come join in on his first ever convention guest appearance!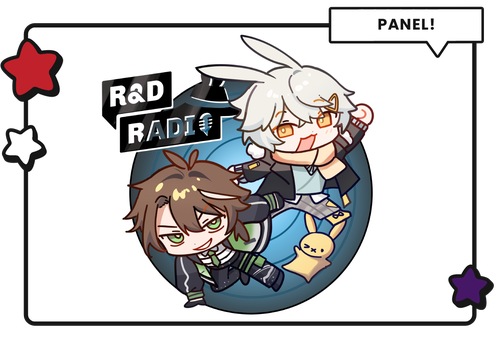 R&D Radio LIVE: The OffKai Special
Saturday 3:00pm – 4:30pm
Join Arakita Seigi and Uzuki Tomoya as they discuss a range of topics, from their experiences as VTubers to their process behind being a content creator. You'll get a behind-the-scenes look at how the podcast is made as the hosts record a live episode right in front of you.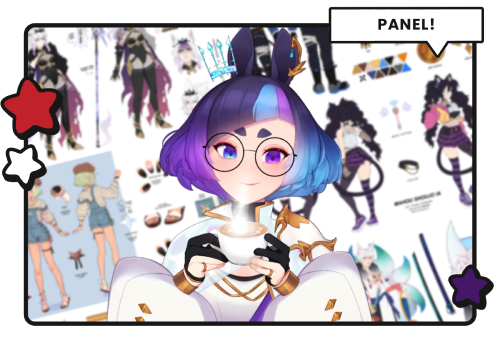 Character & Outfit Design Process
Saturday 3:30pm – 4:30pm
Ever thought about creating a character or outfit design? Seasoned V-Artist Kalce will demonstrate her design process, plus an insider look into how OffKai's mascot came to be! Join her panel for some tips and tricks on cohesive design, personal style, & working with clients.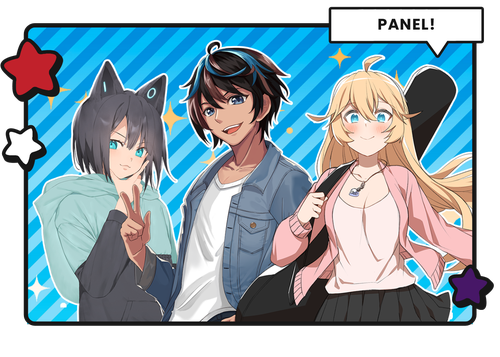 The World of VTuber Music
Saturday 4:00pm – 5:30pm
Curious about the connection between music and VTubers? Join Daryl, Lee, and Miyo of UTALIVE for a deep dive into the inner workings of what makes a good streaming BGM (background music) – from arrangement and basic music theory to iconic melodies and audio branding. And, if time permits, the team will do a quick live composition! So whether you're a VTuber interested in music, or a fan who can't stop humming your Oshi's BGM, you're welcome to join!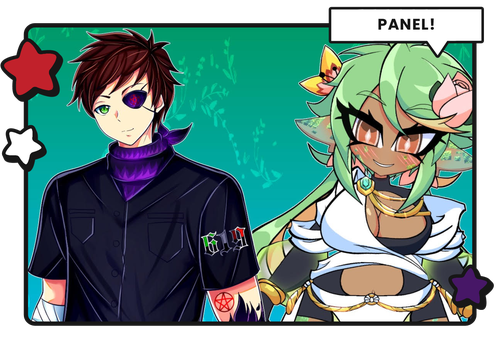 The Power of VTuber Friendship
Saturday 5:00pm – 6:00pm
The idea of friendship is something that is constantly talked about and debated in the community. This guide will explore the meaning of friendship, how to maintain them in hopes of helping those struggling, and the importance of creating and respecting boundaries in our lives.
Saturday 5:00pm – 6:00pm
Join VTubers Hunikin and PastaroniRavioli in a thought-provoking mental health panel that delves into the unique challenges faced by creators in the digital age. With Huni's specialized knowledge in mental health and Pasta's background in the health care field, this panel brings a wealth of expertise and advocacy to the discussion.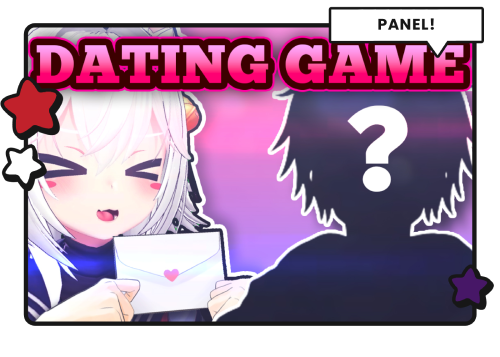 Saturday 5:45pm – 7:45pm
VTubers will engage in speed dating! Will true love be found? Or will they go home single? Hosted by Filian!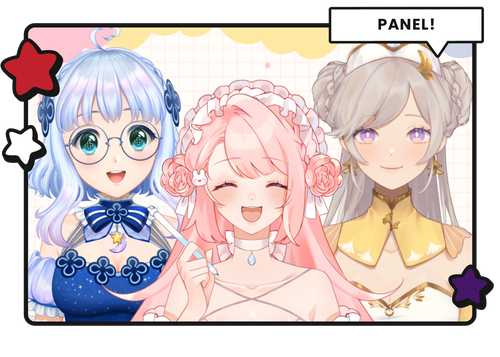 Saturday 6:30pm – 7:30pm
What makes a 2D waifu, a waifu? Who better to answer this question than 3 waifus themselves! Vartist bun-mii along with Vtubers Cherifish and HiyumiNAO will break down the science of designing a 2D waifu.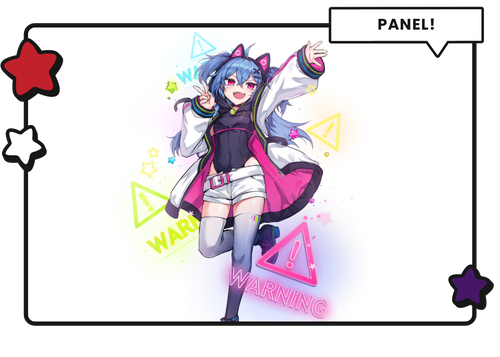 Saturday 6:30pm – 7:30pm
Come and join PixelLink's very first generation of talents in a Q&A! Show off your best impressions of our talents for a chance to win a prize and maybe even try your luck at winning a raffle!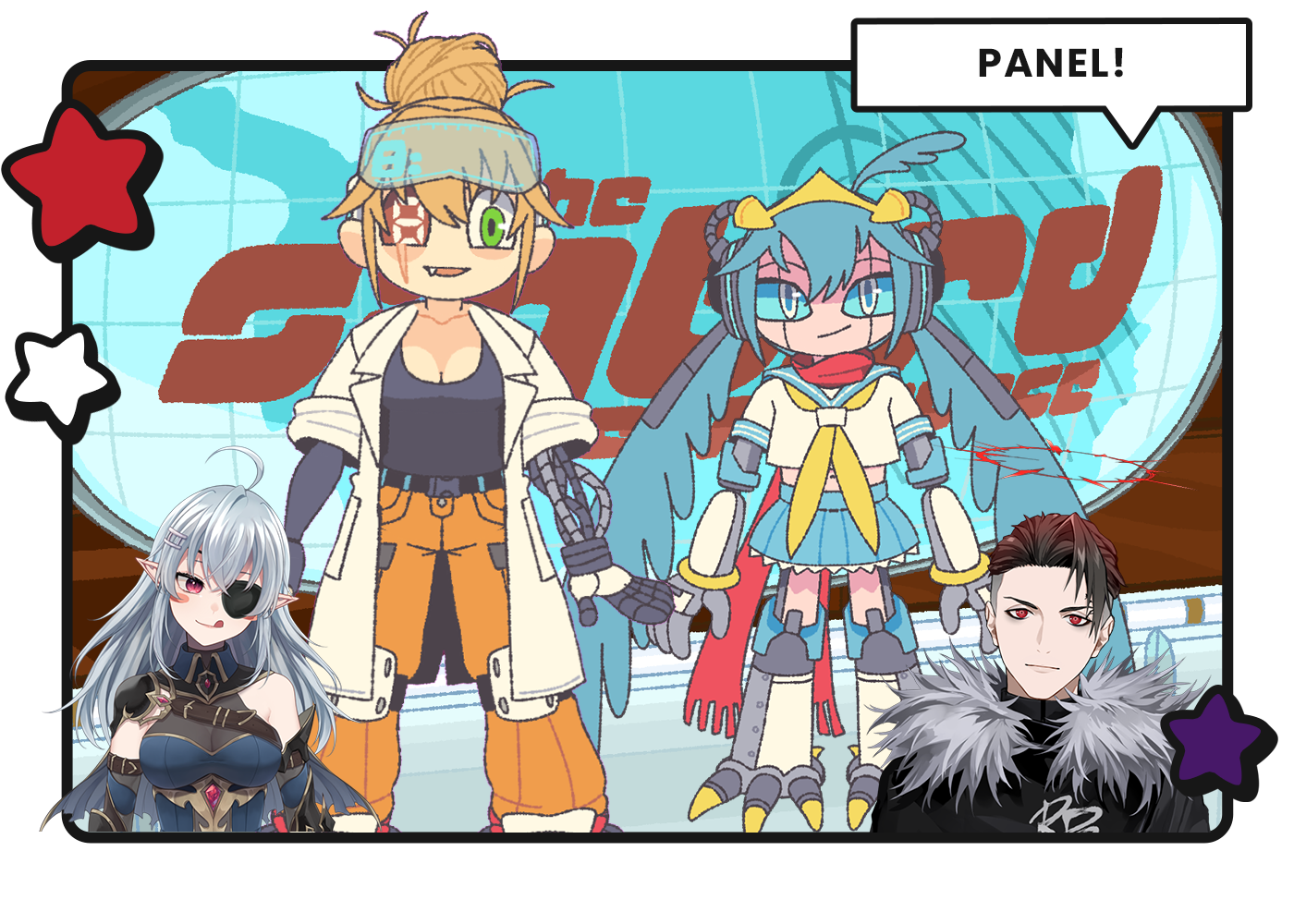 The SigBird Experience - OffKai Special
Saturday 8:30pm – 9:30pm
A parody of the conventional two people talking into a mic style podcast featuring off the wall custom Live2D characters controlled by some amazing indie VTubers in the space. This incredibly wild show will be premiering with a brand new character and the return of a fan favorite.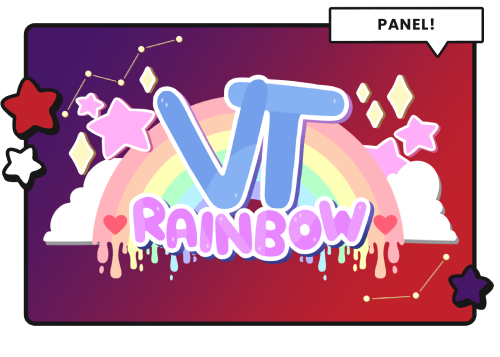 VT Rainbow - Creating an inclusive space as a content creator
Saturday 10:00pm – 11:00pm
The members of VT Rainbow discuss what it's like to be a part of a LGBTQ+ VTuber group, and how they create a safe and welcoming space for everyone. Featuring Wave 1 members Marina, LoLotus, tfmjonny, Makari, Artsy, and Roy Chiato, plus our 10 new Wave 2 members!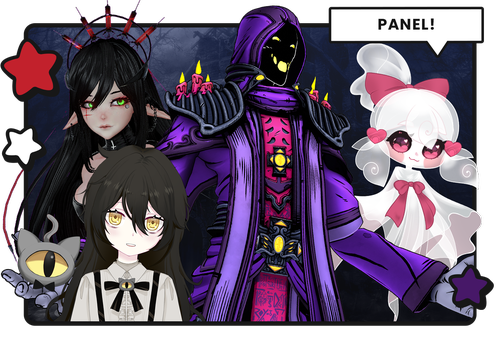 The Hidden World of Horror VTubers
Saturday 10:30pm – 11:30pm
Delving into the obscure realm of horror VTubing, unearthing the enigmatic realm of horror creators and the largely disregarded market within this overlooked niche. Showcasing insights from the haunt industry, writing expertise, and innovative model design, this group of VTubers will present an awe-inspiring panel, engaging in casual conversation on a potent vertical that has undeniably influenced the landscape of contemporary content creation, as we commonly recognize it.
Hosted by Kabhaal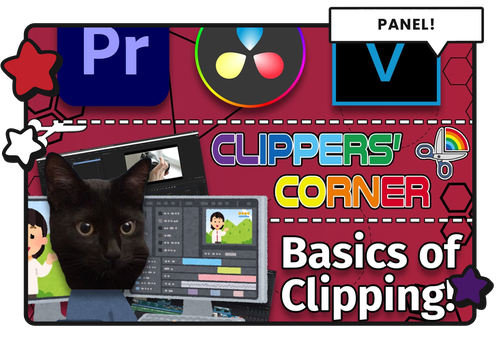 So You Want To Be a Clipper? Video Editing Basics and Philosophy
Sunday 10:00am – 11:00am
Want to clip your Oshi but not sure how to start? Join us for an introduction of how you can be a video editor for FREE! Learn about what software you can use to record streams and create content, both PC and mobile! Hear advice from seasoned editors in Clippers Corner.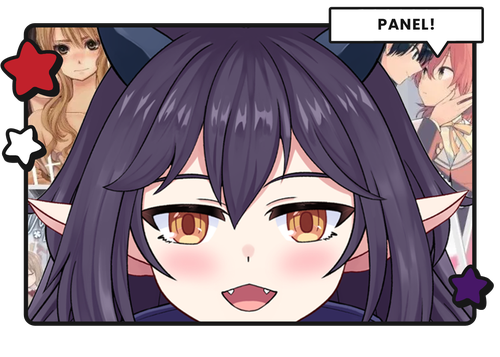 Cute Girls Doing Gay Things: The Overlap of VTubers and Yuri
Sunday 10:15am – 11:15am
From yuri ships, yuribait, reading yuri on streams, all the way to yuri manga about VTubers. The overlap of yuri and VTubing is undeniable, but just how far does it go? Join Kreacher Kawaii, avid VTuber and yuri fan, to dive into the exciting world of cute girls doing gay things.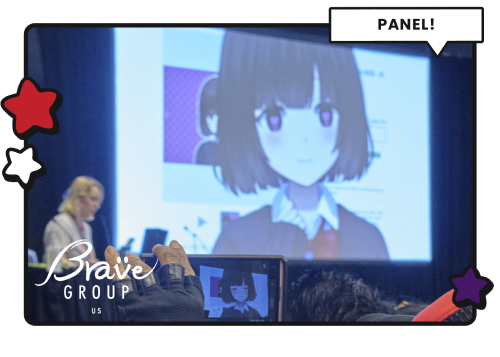 Sunday 10:30am – 11:30am
Ever wondered how VTubers control their avatars? Interested in starting VTubing yourself? Come find out the programs and hardware involved in VTubing! From independent to Hololive, we'll intro how VTubers do what they do.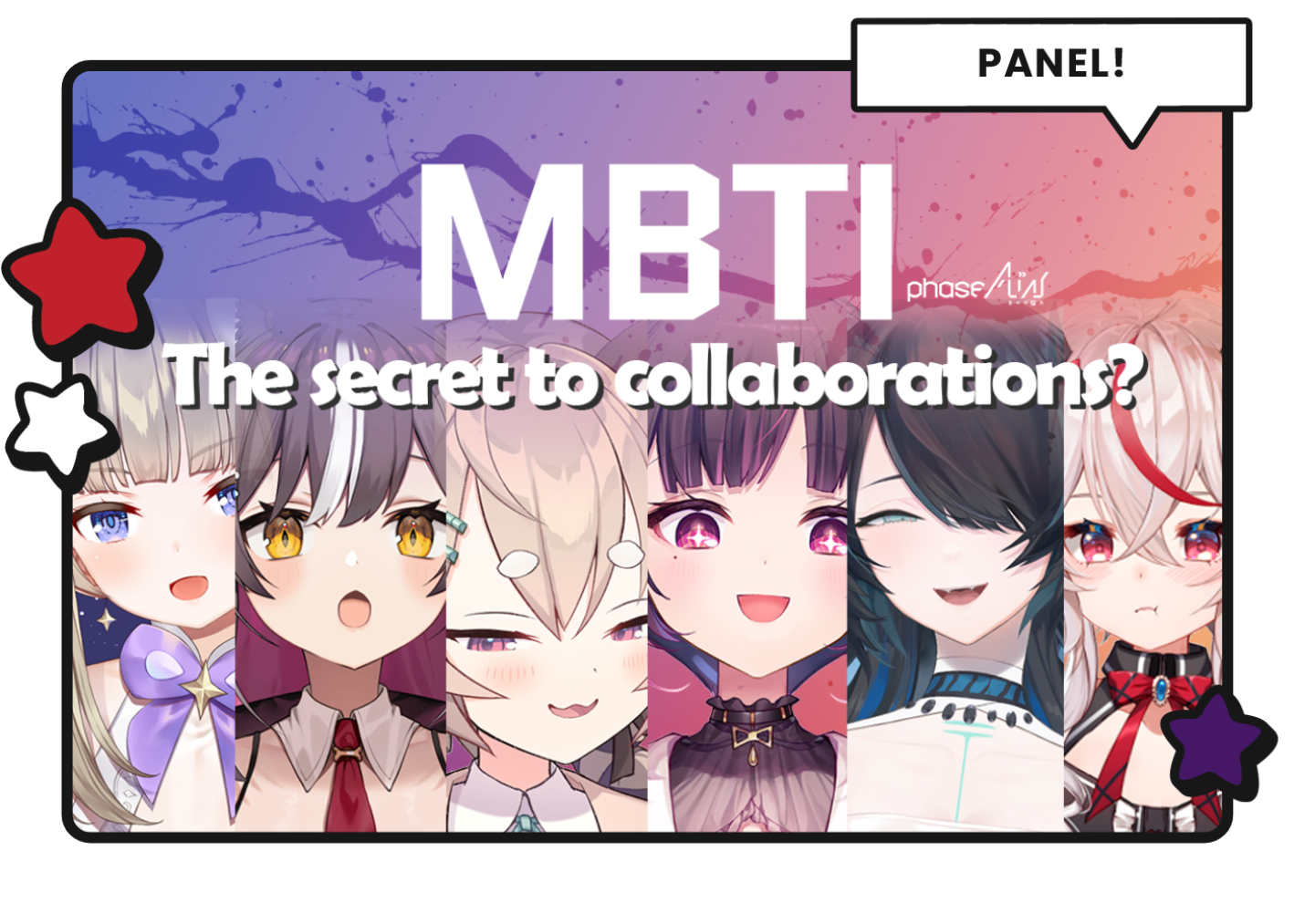 MBTI - The Secret Sauce to Collaborations
Sunday 11:00am – 12:00pm
Is MBTI the cheat code to successful collabs for VTubers? Let's find out with Phase ALiAS!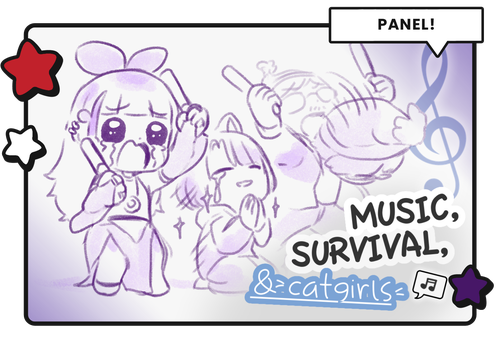 Music, Survival and Catgirls
Sunday 11:30am – 1:00pm
VTuber industry musicians Patterns, TOFIE, and Miyolophone talk about writing music for content creators, surviving as an online creative, and eating your vegetables. They'll also answer your questions if you're into that.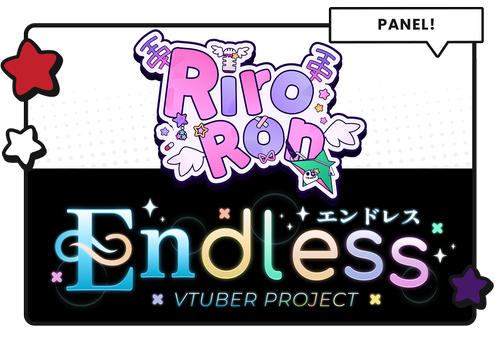 Two truths and a lie with idol Endless and Riro Ron
Sunday 11:45am – 12:45pm
Six VTubers, each with two truths and one lie. Can you figure out the truth? Come and hang out with idol's second generation Endless, and Riro Ron of idol STAR as they try to figure it out live! Who knows, if you guess right, there may even be some prizes for you to take home!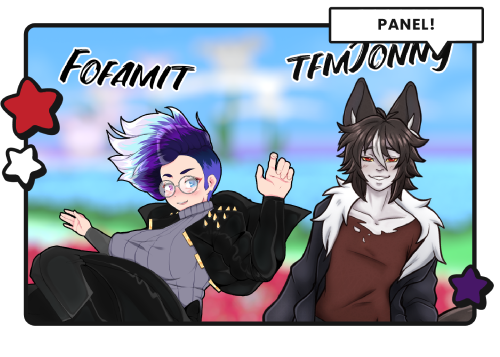 Maximizing Your VTuber Tools with VR/XR Tech and Software
Sunday 12:00pm – 1:00pm
How are VTubers leveraging VR/XR tech? How do some VTubers have perfect face and body tracking? How do you stream in a custom 3D environment? What is on the horizon for new tech to revolutionize VTubing? VR Veterans TFMJonny and Fofamit are here to fill you in on all the details!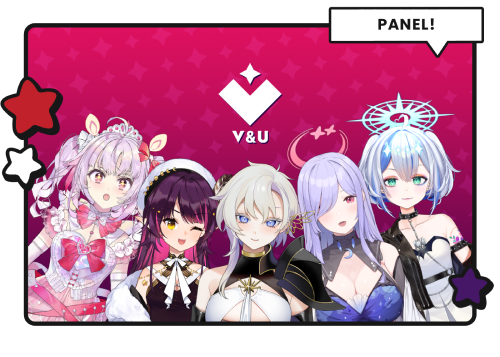 How to support your Oshi without breaking the bank
Sunday 12:30pm – 1:30pm
Join our panel as we explore creative ways to support your favorite VTuber even with an empty wallet! We'll show you how you can show love for your Oshi without having to choose between a supa and dinner tonight.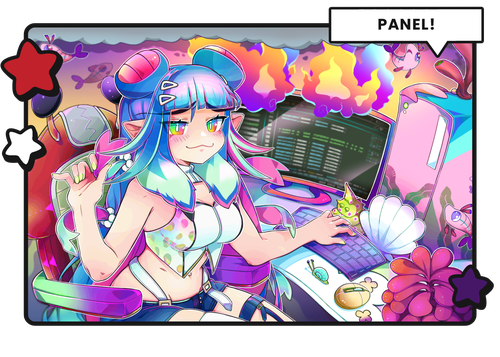 You Can Do That?? The Creative Tech Behind VTubers
Sunday 1:15pm – 2:15pm
How do VTubers use software and tech to break the creative limits of VTubing? Join Kari on a showcase of VTubers making cool things with tech, get pointers on how VTubers can enhance their stream in fun, interactive ways, and get a glimpse of the future of VTuber tech!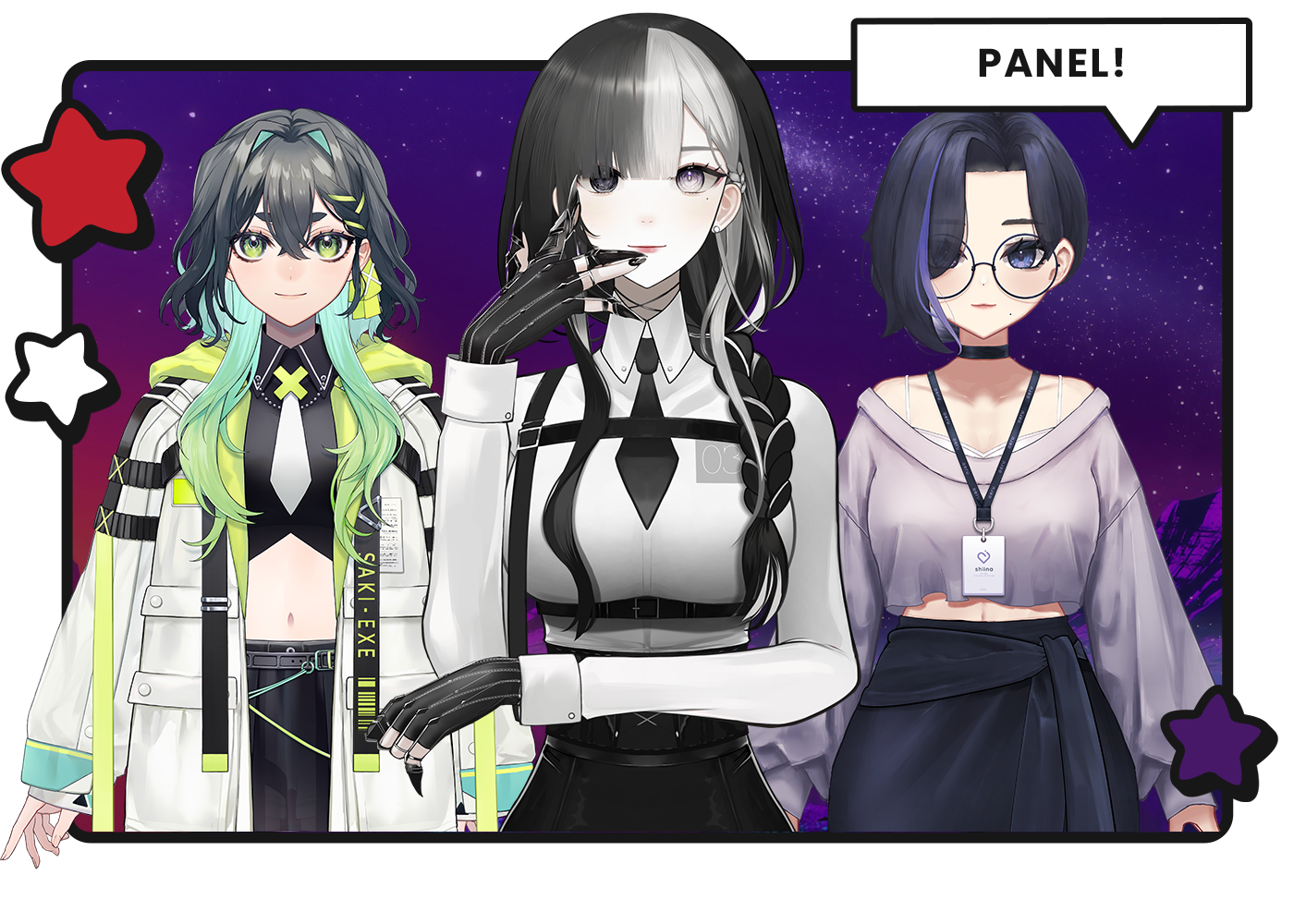 Lessons in Logos and Graphic Design
Sunday 1:15pm – 2:15pm
Join us for an educational panel hosted by a renowned indie VTuber known for creating logos for major VTubing groups like Hololive and Nijisanji. This intimate trio-hosted session offers a deep dive into logo design and Orihime's journey as a logo creator, with interactive Q&A sessions to enhance your understanding of the art and industry. Don't miss this unique opportunity to gain valuable insights from a true expert in the field.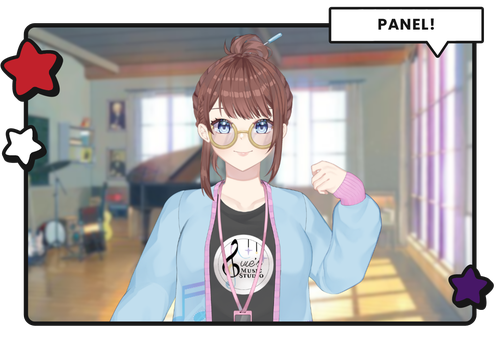 Sunday 1:30pm – 2:30pm
Learn how to improve your singing with VTuber Vocal Coach Evie!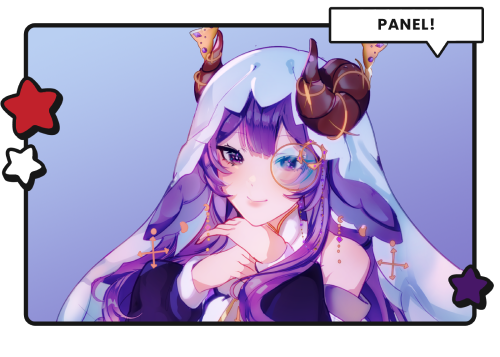 Full-Time VTubing: A Career in Content Creation
Sunday 2:30pm – 4:00pm
VTuber Kuromiya Lucien offers upcoming creators and those active in the community an insight into what it takes to become a full-time creator. She'll be looking into different revenue streams and will help content creators with strategies for their own brand from getting started to partnerships and beyond. Do you have what it takes?
Lulu's panel will help you get ahead with your creative journey. Suitable for beginners and content veterans alike!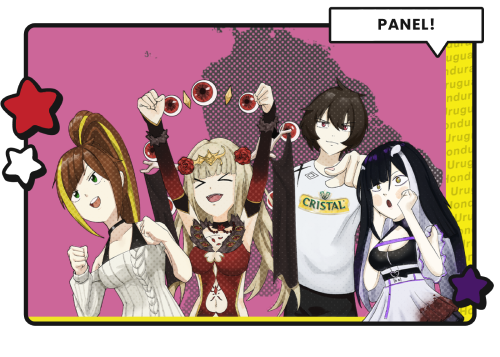 The Unknown World of LatAm Vtubers
Sunday 2:45pm – 3:45pm
Have you ever wondered what it takes to be a VTuber in one of the most culturally varied parts of the world? And we all speak the same language!? Well, not quite. Join me in exploring the nuances and challenges of the VTubing world in Latin America.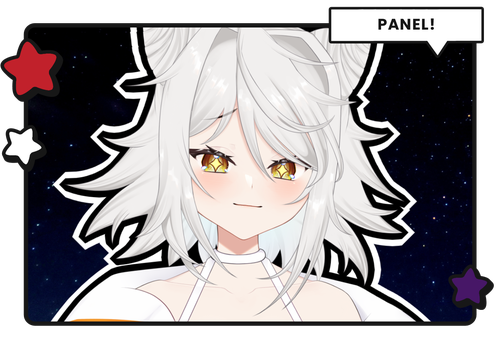 So You Want to be a VTuber: A Broke Streamer's Guide
Sunday 3:00pm – 4:00pm
Is it really that hard to become a VTuber? Does it really cost thousands of dollars?? Can I really do it by myself??? Dive into the basics of model art, rigging, and marketing with Miia to get you on your feet in the ultra-competitive VTubing world!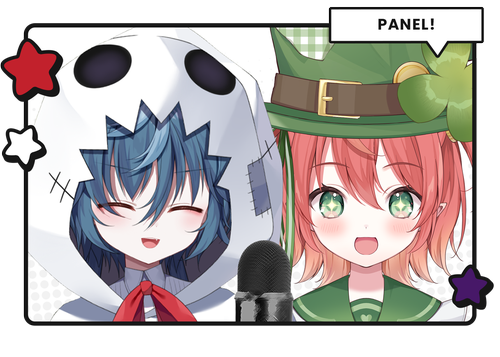 Sunday 3:30pm – 4:30pm
Featuring Yuko Yurei and Fuyo Cloverfield, the Bratcast is home to all kinds of cute and funny discussion, activities, games, and more! Enjoy this laidback show with your resident brats, the blue thing and the green thing! What kinds of shenanigans will these two get up to this time? And who let them up on such a big stage?!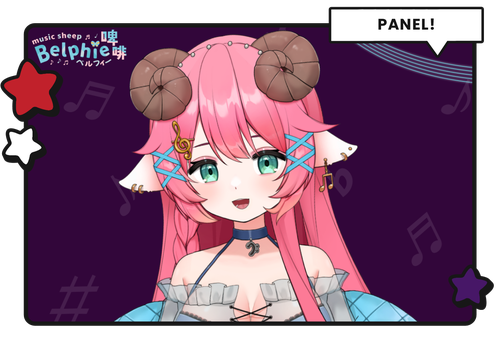 Jump start guide to making your first music cover!
Sunday 4:15pm – 5:15pm
Always wanted to make your own music covers but don't know where to start? How should you work with artists, mixers and mv designers to get that video ready for upload? We'll go over all the pieces of the puzzle, from picking a song all the way to celebrating your release!